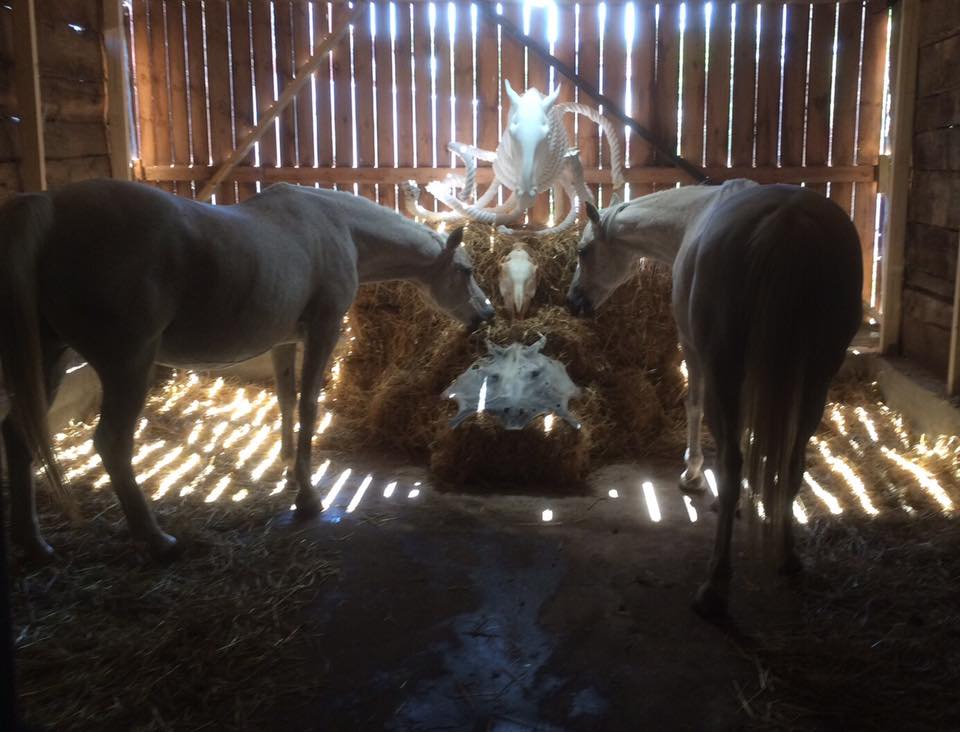 In Thank you for carrying Signe Johannessen performed a series of ceremonies along with the horses on the farm Kultivator, and at the water body by the Historical site of sacrifice Hors brunn on Öland. By building up an altar in a stable environment Johannessen honors the horse for its indispensable role in human history: it has been a means of transport, a weapon and a tool for human survival.  In the work Thank you for carrying the artist also closes in on the history of her own childhood by investigating the actual moment of death of a white Lipizzaner stallion.
To the 100-year old skeleton of Lily, the last individual of the race of  the Öland Horse, Johannessen invited an outside experts to examine the remains and help her correct  the misplaced bones. The artist also built a booth for the skeleton and placed a window in it, at the hight of Lilys gaze. The work was carried out in dialogue  with a study group consisting of newly arrived Syrian refugees, especially Women who approached the horse in different ways under the guidance of  Malin Lindmark Vrijman.
The work gives an opportunity to reflect on humanity's impact on the extinct species but also the concept of race itself.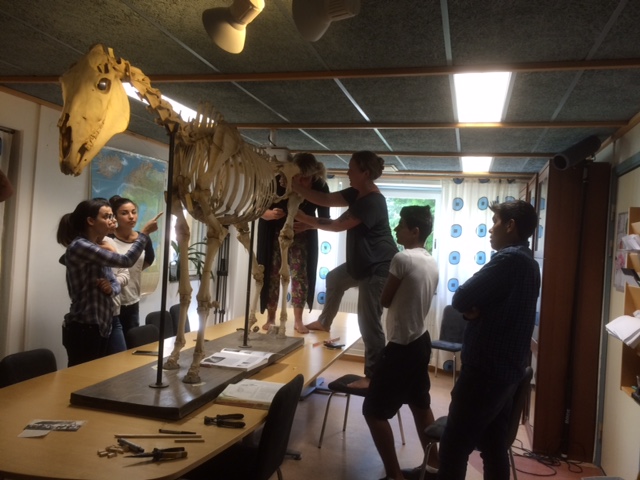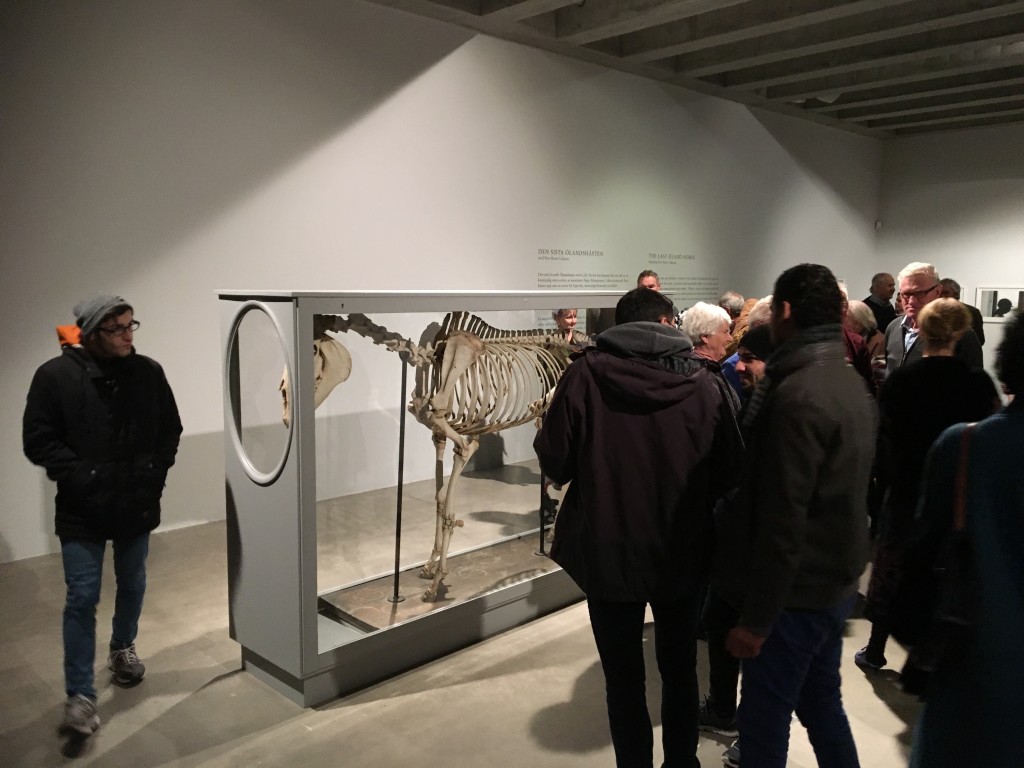 Thank you for carrying and Lily, the last Öland horse is produced within Konstfrämjandet Öland Kalmars projects New Horse Cultures in spring and summer in 2016. The works are exhibited at Kalmar art museum spring 2017.
Press about the project:
http://www.ostrasmaland.se/kultur-noje/sista-olandshasten-besoker-fastlandet/
http://www.barometern.se/kultur-noje/hastkrafter-konst-sant/
http://sverigesradio.se/sida/avsnitt/813101?programid=4301&start=2277